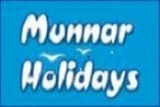 Pradeep K
Munnar, Kerala
Language: english
Activities I Offer
Outdoor
Local Tour
Activities for Corporates
Munnar holidays is accredited, certified and reviewed by the best in the industry. Still don't believe us? Then trust the experts and see what they have to say. Some prominent businesses has rated us the best, 5 years in a row from 2015 to 2019.Then don't go searching for a package in the wrong place.
You could get duped you know! Munnar Holidays is also a proud member of the Association of Tourism Trade Organizations of India (ATTOI), Kerala Travel Mart Society (KTM), and Travel Operators Association of Kerala (TOAK)
Copyright © LastClues 2021
The content used on this website are copyright protected and copyrights vests with the respective owners.
The usage of the same on this website is intended to promote the works and no endorsement of the artist shall be implied. Unauthorized use is prohibited and punishable by law.